Le Soleil des Landes
OUR BARE PITCHES
Enjoy a holiday surrounded nature at Le Soleil des Landes campsite. For a back-to-basics experience, make yourself comfortable on one of our bare pitches. Shaded and clearly marked out, they give you access to all the campsite's services and facilities. Whether you're travelling in a converted van, caravan or motorhome, you'll enjoy an unforgettable holiday in South-West France.
CHECK OUT OUR EMPTY PITCHES
Located in 10 hectares of wonderful shaded grounds, Le Soleil des Landes campsite is only 7 km from one of the most beautiful beaches on the Côte d'Argent.
If you're a fan of the great outdoors, you can enjoy traditional camping on one of our bare pitches. With an area of 80 m2, our private plots provide a pleasant space for a converted van, motorhome, caravan or tent. You will have convenient access to water, electricity, and wastewater disposal.
The pitches at our campsite are planted with trees and separated by natural hedges. Throughout your stay, you can enjoy the shade provided by the many species of trees that are hundreds of years old. By staying on a private plot, you have quick and easy access to all the services and facilities of Le Soleil des Landes campsite, and to the sanitary facilities.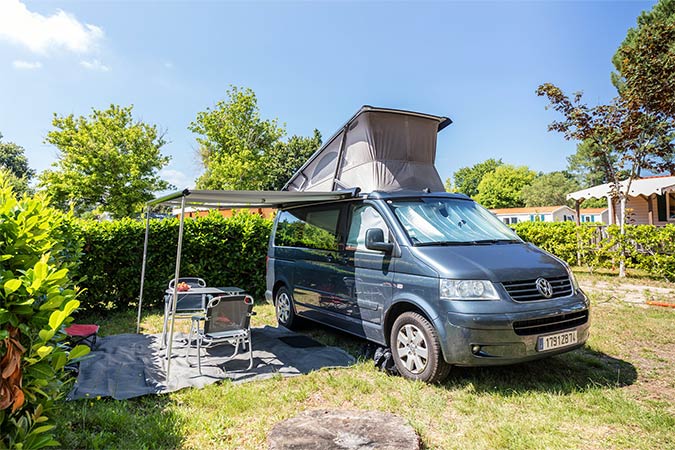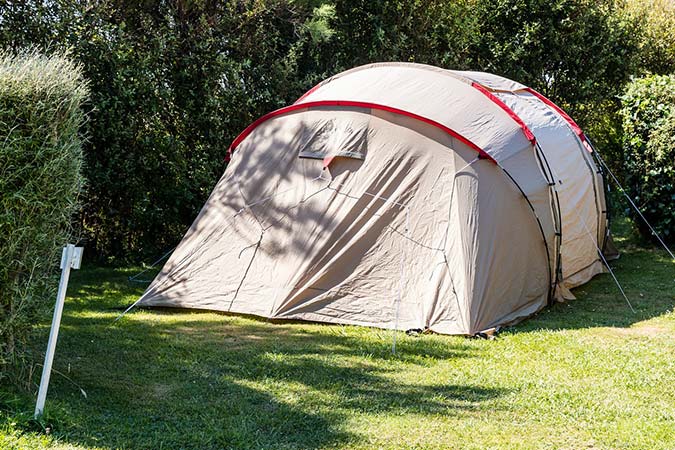 Check out our other rental accommodation...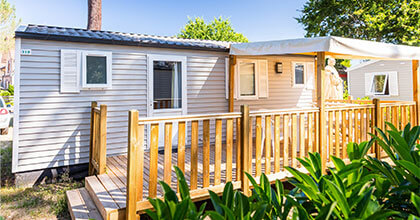 OUR COMFORT MOBILE HOMES
Welcoming, practical and well-equipped
Our recently constructed Comfort mobile homes are spacious and functional. With or without air-conditioning, all our Comfort accommodation has a shaded terrace. This useful extra living area allows you to fully enjoy the lovely weather in Les Landes. Ideal for holidays for groups of friends or families, our Comfort mobile homes can accommodate 4 to 8 people. With their fully equipped kitchens, functional sleeping areas and lounge/dining spaces, you will feel right at home in South-West France.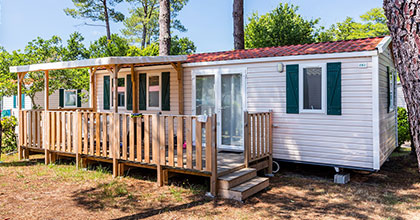 OUR CLASSIC MOBILE HOMES
The best value for money
Both simple and functional, the Classic mobile homes are perfect for a holiday surrounded by nature in Les Landes. Our Classic accommodation units at Le Soleil des Landes campsite have a private terrace. With a capacity to accommodate 4 to 6 people, our mobile homes offer the best value for money. Fitted with a fully equipped kitchen, plenty of storage space and a lounge/dining area, they guarantee a great holiday. People with reduced mobility have the possibility to stay in a mobile home adapted for their needs.